To find out more about what the Portal is, what it offers schools. CLICK HERE to find out more.
Please click here to read the latest newsletter from Swift.
Please click here to read the latest newsletter from Swift.
Contents
National news
Buying for schools
New Prevent resources for schools
Mental health and wellbeing grant
Routes to qualified teacher status
National Apprenticeship Week
Working Lives of Teachers and Leaders study
Connect the classroom
Attendance data pilot – webinars
School business professionals (SBP) roundtable events
National curriculum assessment expert review panels
2024 Honours

Local news
Learning sets
Trust Leaders' Network
Equality, Diversity and Inclusion Network
School Improvement Network
Introduction from Hannah Woodhouse
Dear All,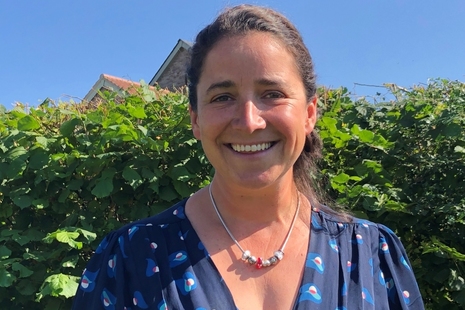 A very happy 2023 to you! I hope you enjoyed a restful winter break and are feeling refreshed this January.
I'm very conscious that last term was challenging on a number of fronts, not helped by cold weather and sickness later in the term. We are constantly amazed and encouraged by the determination and perseverance of those who work with children and young people in schools, colleges, settings and in local authority services.
I recognise that the year ahead looks equally challenging and will require courage and further resilience. I want to be as encouraging as I am able; you are making progress in supporting children and young people to learn in safe, inclusive and caring schools across our beautiful region.
Whilst the climate is undoubtedly challenging, in everything we see - be it in data, inspection or in real life examples, we see signs of real progress in supporting children and young people to learn and develop. This is thanks to your commitment and it remains a delight to be able to support you and your colleagues in whatever ways we can. Please do contact my team at This email address is being protected from spambots. You need JavaScript enabled to view it.should you need any help or information.
This message contains some updates from the broader Department. I have also set out at the end of this this message details of some south-west network opportunities which give leaders the chance to come together to work through issues in the interests of children and young people across the region.
Thank you again for all that you do.
Hannah Woodhouse
South-west Regional Director
---
National News
Buying for schools
Are you a school business professional who buys goods and services for your school? We host regular webinars on how using our approved frameworks could help your school get value for money.
Here's the programme for Spring 2023
Webinars include:
Buying ICT

Energy and your school – how we can help

Buying electricity and mains gas

Hiring supply teachers and agency workers


New Prevent resources for schools
We have published new, non-statutory guidance for designated safeguarding leads (DSLs) to help them safeguard learners vulnerable to radicalisation. The guidance includes advice for DSLs on:
the roles and responsibilities of DSLs under the Prevent duty

identifying the risk of radicalisation

managing the risk of radicalisation

case studies
The department has also released a Prevent self-assessment toolfor schools in England to better understand how well they meet their Prevent duty responsibilities.

For further information on making use of the tool, you can sign-up to a webinar from the department taking place on 18 January 2023.

Mental health and wellbeing grant
Develop your mental health leads knowledge and practical skills to embed an effective whole school or college approach to mental health and wellbeing, including:
understanding and identifying mental health and wellbeing needs

planning and leading change

developing a universal and targeted support offer

learning strategies to listen to student/pupil voice and develop positive relationships with parents, families and carers

working effectively with community mental health services
Eligible schools and colleges can apply for a grant of £1,200 to pay for DfE quality assured senior mental health lead training.

The grant can also be used to pay for supply cover to backfill the individual undertaking training or for further support to sustain your approach to mental health and wellbeing.

Routes to qualified teacher status
A new digital service "Apply for Qualified Teacher Status (QTS) in England" will be available from 1 February. Initially it will allow applications from:
teachers who are eligible under current rules from the European Economic Area, Switzerland, Gibraltar, Scotland, Northern Ireland, the US, Canada, Australia, and New Zealand

newly eligible countries; Nigeria, Zimbabwe, India, Ghana, Hong Kong, South Africa, Jamaica, Singapore, and Ukraine
From 1 February teachers must demonstrate they meet the new criteria. There will also be a requirement for teachers recognised under this approach to undergo statutory induction if they have less than two years of teaching experience.

The service will be extended to all countries later this year.

You can read more about the changes to routes to QTS for teachers and those with teaching experience outside the UK and use the online service to check eligibility to apply for QTS.

National Apprenticeship Week
As part of National Apprenticeship Week, starting on 6 February, there are a variety of resources and local events available to school and colleges.

Included in this is the big assembly – an interactive, school assembly for all things apprenticeships. The online event takes place on 7 February at 11:00 and will include apprenticeship myth busting, Q&As, and feedback from employers as well as former apprentices.

Working Lives of Teachers and Leaders study
We are launching the second wave of the Working Lives of Teachers and Leaders survey later this month. The survey will help us understand the working lives of teachers and school leaders and is an opportunity for the teaching workforce to share their experiences and views.
Invitations will be received by letter, email, or telephone from IFF Research and participation is entirely voluntary.
For more information about the survey – including participant anonymity, data linking, GDPR and other FAQs – please visit the survey website or contact This email address is being protected from spambots. You need JavaScript enabled to view it.

Connect the classroom
We're investing up to £150m to upgrade schools that fall below our Wi-Fi connectivity standards in priority areas.

Improved connectivity can reduce workload, improve pupil outcomes, and save money by allowing schools to move telephony and other systems and services online.

Our advisors will answer any questions you have about using your improved network.

What do I need to do?
Eligible schools in investment areas have already been contacted to complete a Network Asset Form. Once we've confirmed your IT infrastructure is below the DfE standard, schools and trusts are supported to run their own procurement. A supplier can be appointed once funding is approved, and the full costs will be transferred to the school or trust upon completion of the work.

This email address is being protected from spambots. You need JavaScript enabled to view it. for more detail on scope and timescales.

Attendance data pilot – webinars
Join one or more of our events for schools, trusts and governors to find out how schools can register to share their data with DfE and how the information can be viewed and used. There will be opportunities to ask questions in all sessions.
Find out how:
schools are sharing automatic daily attendance data with DfE

you can use your daily attendance reports

you can benchmark against other schools
Choose a session and secure your place.
Sharing attendance data means you can access daily attendance reports on the View your education data system.
The Pupil attendance in schools dashboard uses the data collected, allowing schools and trusts to make regional and national comparisons on attendance.
School business professional (SBP) roundtable events
If you would like to join other SBPs from across your region to network, share your procurement issues and priorities, and find out more about the free procurement support available from the DfE, you can register to attend one of our upcoming events.

The events take place between 31 January and 30 March across the country and are free to attend.

Follow the 'Buying for Schools' LinkedIn page for the most up to date information on how we can support your school to buy goods and services.

National curriculum assessment expert review panels
The Standards and Testing Agency (STA) is inviting teachers and education professionals to participate in expert review panels to provide feedback on assessment materials.
Assessment materials are reviewed throughout the development process in a series of external panels, to ensure they are fit for purpose.

We want to hear from:
teachers (or recently retired teachers)

senior teachers

subject and assessment experts

local authority or multi-academy trusts advisors

initial teacher training providers
If you are interested in taking part, please read the selection criteria and privacy notice before completing the application form.

Contact us at This email address is being protected from spambots. You need JavaScript enabled to view it. if you have questions about becoming an expert review panellist.

2024 Honours
The honours system is open to all. Anyone can nominate someone for an award, and anyone can receive an award.

We are looking for people who have made life better for other people or been outstanding at what they do for the new year honours list for 1 January 2024. We want to recognise deserving people, young and old, and from every ethnic background who are making a positive difference.

The nomination form and additional information are available online. Writing an honours nomination for a colleague takes a bit of time but is well worth it for recognition of the person and their organisation.

Ministers are particularly looking for more nominations for:
early years, further education, and children's social care

innovators in education

outstanding achievement in hands on services to the community, for example, teachers, teaching assistants, meal-time assistants, caretakers, and school crossing patrol officers.
---

Local news
Thank you to sector colleagues for the time you invest in organising and running these events and networks.

Learning sets
The South West's trust-led learning sets for CEOs and chairs of trustees continue to meet regularly to share best practice, guidance, and support.
Contact This email address is being protected from spambots. You need JavaScript enabled to view it. for more information on how to join a learning set.

Trust Leaders' Network
Olympus Academy Trust host events, focussing on themes linked to the strong trust principles set out in the schools white paper. The theme for the spring term is transformative school improvement, with two upcoming events:
7 February (online)
15 March (Taunton racecourse)
Contact This email address is being protected from spambots. You need JavaScript enabled to view it. at Olympus Academy Trust for more information.

Equality, Diversity and Inclusion Network
The network works to support trusts to develop and implement effective strategies to promote community cohesion and address issues. This email address is being protected from spambots. You need JavaScript enabled to view it., network lead, for more information.

The next meeting is on 31 January from 13:30 to 15:00. Contact This email address is being protected from spambots. You need JavaScript enabled to view it. at Venturers Trust if you would like to attend.
School Improvement Network
The network brings together trust school improvement leads to build relationships, collaborate and discuss school improvement at scale across a MAT.

Upcoming events:
Primary: 22 March from 10:00 to14:00 at the Cabot Learning Federation Institute in Bristol.
For more information (and if any colleagues would be willing to present their approach to school improvement) contact This email address is being protected from spambots. You need JavaScript enabled to view it.(Diocese of Salisbury Academy Trust).
For more information and to be added to the secondary network distribution list contact This email address is being protected from spambots. You need JavaScript enabled to view it. (Ted Wragg Multi-Academy Trust).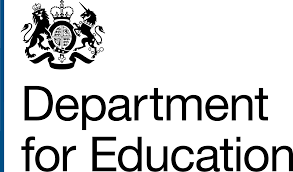 Please click here to download Swift's spring newsletter.
More Articles ...